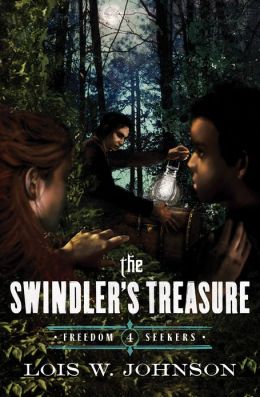 In
The Swindler's Treasure
, the fourth
Freedom Seekers
novel, Lois Walfrid Johnson brings into the story the thoughts of historic Illinois residents who give their reasons for being active participants in the Underground Railroad.
The Swindler's Treasure
is an excited historical fiction novel set in the time of the Underground Railroad. The main characters, Libby, Caleb, and Jordan, are on a mission to find the man who stole their money, the money to help free slaves, and the savings of Libby's father, the Captain of the Christina. In a time when slavery was allowed, read about these courageous people who fought to make a difference.
www.TyndaleRewards.com